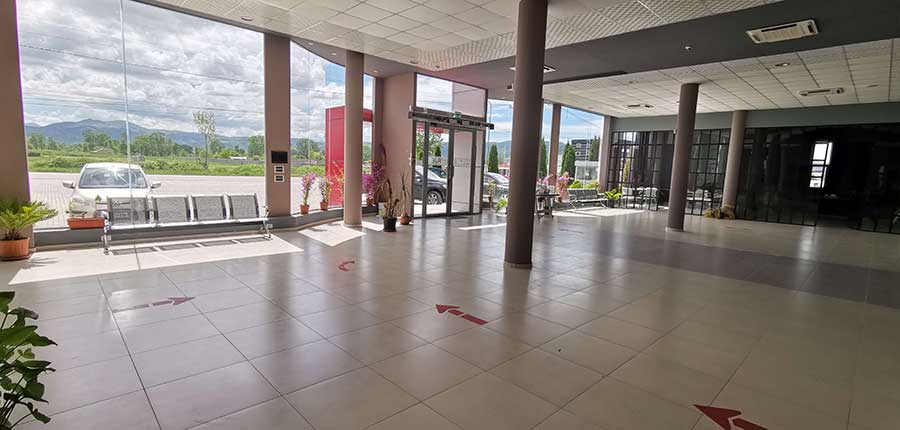 Extreme is an internationally recognized apparel knitwear manufacturer producing apparel wear for a wide range of markets throughout Europe. The company's headquarters are located in Thessaloniki North Greece and brand's manufacturing centers are in neighbored Balkan countries, Company profile Extreme was developed primarily in the 1986s by Alexandros Pervenis, becoming a fully certified environmental and ethical factory that is certified, SMETA, OEKO-TEX 100 Standard, Reach, Higg FEM. Extreme is also GOTS certified, producing organic clothing, and as a result has made the company a manufacturer leader within the European apparel industry.
Raw materials – Definition of finesse
We are constantly looking for innovation and improving ourselves working closely with our fabric and trims partners in Turkey, France, Germany, Greece, Netherlands, Portugal, Spain, South Korea and the United Kingdom. All kind of knitted and woven fabrics that we use, such as cotton, viscose, polyamide, nylon, linen, mixed silk fabrics, fabrics with/without stretch piece or yarn dyed, jacquard, print and burnouts are tested by independent certified institutes.
Production – It's a team work
Extreme production unit is specialized to manufacture apparels in a wide range of women wear such as blouses and tops, pleated skirts, dresses, trousers, jumpsuits, shorts, sweatshirts and hoodies in several qualities and technics. What's more, Extreme also specializes in maternity clothing.
Design and collection – Get inspired
In Extreme we believe that it is necessary to continuously look for contemporary ideas and technics in order to meet current market vibes and comply with our custom needs. Thus, the design department is following all new trades of the market worldwide by participates all the important fashion fairs and shows while attending relevant webinars and blogs. Therefore update software off cutting edge technology is used in every step of creative section.